Home
Service
Selection
Value
Contact
Hosting
Links

xxx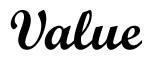 We have researched our competition, locally and globally. We understand that we can be the best computer sales and service provider in the world, but it won't matter if we price ourselves out of the local market. Contact us personally for quotes and rates. You can judge for yourself how well we have accomplished our goal of Expert Service at an Exceptional Value.


It is an unfortunate, but inevitable fact that computers are produced and improved by the PC industry at such a fast pace, that your system can and will depreciate and an alarming rate. That's why, no matter what service we do on your PC, we cap our bill, so even if it takes several days to fix we will never charge more than that.


It is our mission to serve the community with common sense computer solutions, that are billed reasonably and competitively. Reputation in a small town environment is everything. We are striving to become the first place you think of when you have computer concerns and issues. We may be a small company, but we are ambitious and hungry. As we develop a thorough understanding of the needs of our customers, we hope to broaden our services to include custom programming, database design, printer supply's, and customized service agreements.